Why You Should Replace Your Old Countertops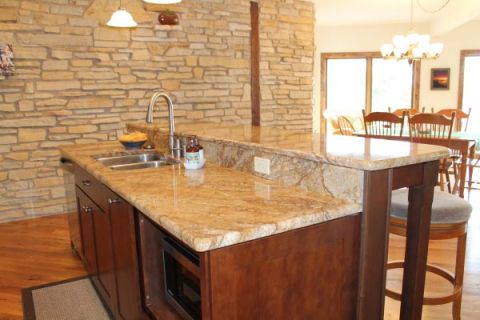 Countertops are an intricate part of your home's kitchen and bathroom. There are numerous materials (granite, quartz, quartzite, and marble) and color options to choose from. However, many people only consider their home's countertops when they are doing a full remodel of the bathroom or kitchen. While this may be a great time to replace those old countertops, there are several other reasons between full remodels to replace them as well.
Match New Island Countertop: A great way to add extra counter space to your kitchen is the addition of an island. This can be as easy as a minor remodel, or if you need to make room for the island, it could lead to a more extensive remodel. Whichever way you decide, your island will need a countertop and you will definitely want it to match your existing countertops. This is the perfect time to replace your old countertops with something new, helping you know your island's countertop will be an exact match.
Replace Low Quality/Upgrade: Many older homes still feature the original countertops made of laminate or formica. Both materials are lower cost and lower quality. As laminate and formica do not age well and tend to fade over time, they will give any room a shabby look. This is a great reason to replace those countertops with new, beautiful stone countertops. New stone countertops are an easy way to improve the room's look and feel as well as boost the sellability of your house.
Color Scheme Update: No matter the age of your home, your countertops have a definite influence on the color scheme. Keep this in mind when thinking of the color and material you choose. Many countertops are neutral tones of varying whites, grays and blacks, however, you can find some stones with flecks of color. These hints of color should be reflected throughout the rest of the room's color scheme. You can also choose to go with a colored quartz countertop (red, blue, green, etc.) depending on how bold you want your design to be.
Out of Date: Many times you can tell the last time your kitchen or bathroom was remodeled (or built in some cases) by looking at the countertops. Countertops, such as tiles or outdated colors, have a way of dating a room, even if you just updated it. Be sure to choose countertops made of granite, quartz, or marble that match the aesthetic you are trying to achieve in your kitchen or bathroom. There are many beautiful materials you can choose from to meet any budget.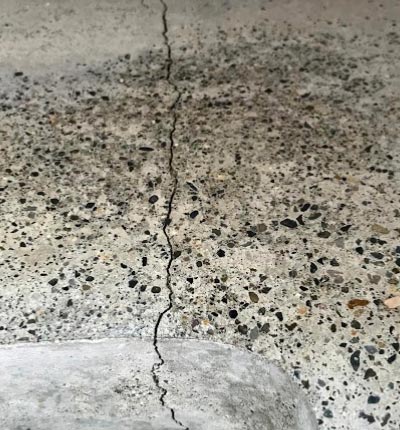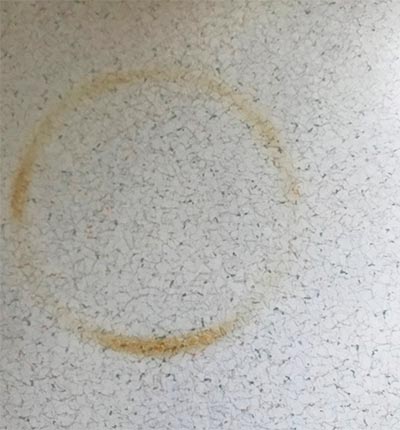 Stained, Discolored, Cracked or Damaged: A great time to replace countertops is if you notice any cracks or blemishes. Older countertops may be stained or discolored due to spills. Laminate countertops may even have cuts or spots that have been melted or burned due to knives and hot pans. Older stone countertops may have cracks or other damage due to everyday wear. New countertops allow you to create any aesthetic you like, while also getting rid of your current counter's flaws.
Whether you are planning a complete room overhaul or just a minor update, we can help you choose the perfect countertops for your next project. Contact us today for a consultation!