When to Remodel Your Kitchen?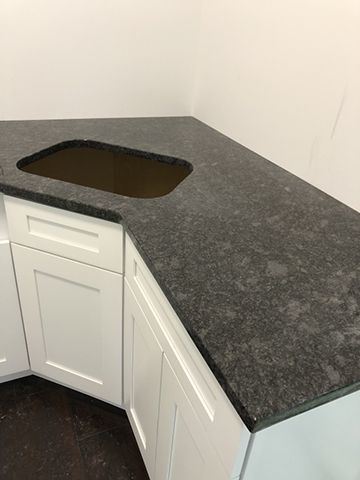 The kitchen is one of the most used rooms in your home. As such, you'll want it to look its best. But it is not always easy to tell when you should remodel your kitchen. Here are some ways to tell when it's time for a remodel.
You Need More Storage Space
Sometimes you just need more room. Maybe the dishes and pots and pans no longer fit into their cabinets as snuggly as before. Or, your countertops are growing full of clutter. Regardless of the reason, it may be time to free up some space in your kitchen.
You Want A New Look
Times change, and so do your tastes. This applies to your kitchen just as much as anything else. Sometimes you just need a new look or update to your kitchen. Maybe it's outdated, or it no longer matches the rest of your house. Whatever the reason may be All Stone is here to help!
You Have the Money
A lot of homeowners would remodel their homes if they had the money for it. Compared to other renovations, remolding a kitchen is relatively inexpensive. It is much cheaper to remodel your current kitchen, rather than look for a new home with a larger or different kitchen.
The Current Kitchen No Longer Serves Its Purpose
Since kitchens are one of the most used homes in the home, they are more likely to end up with damaged or broken features. A drawer may break, or your built-in appliances may stop working. Floor tiles can crack and backsplash tiles may fall off, chip, or become discolored. If any of these things sound familiar, it may be time for a full redo.
Kitchen is Dated or Dreary
If your kitchen is dark, dingy, and has stains you can't remove, you may want to consider remodeling. As time goes by, your kitchen can accumulate dirt and grime, food stains, dented or scuffed countertops, and more. All of these can make your kitchen look outdated, unappealing, and even a bit run down. Getting a fresh look for your kitchen can revitalize your home, and give new life to your kitchen.
All Stone can make your kitchen look brand new with our high-quality stone countertops, and customized cabinets. We provide the highest standard in granite, marble, quartz and quartzite countertops. If you are in the Southeastern Wisconsin or Northern Illinois area, call us to schedule a meeting, or contact us today!