Choosing the Right Countertop is Important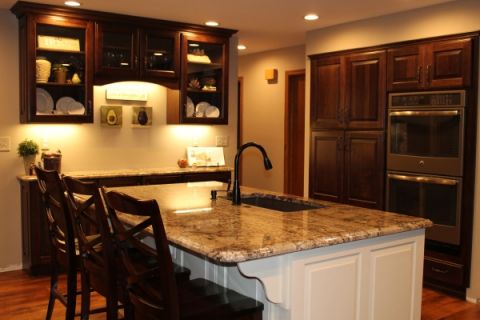 When beginning any kitchen or bathroom remodel, it is easy to get overwhelmed with what to update first. In many renovation designs, homeowners choose the countertop material, color and style first. This is an important place to start, because it can set the tone for the entire design; from what color palette you choose to the aesthetic you want to project.
For many people, the kitchen countertop isn't just where food is prepared. It is also where homework is done, meals are eaten, and friends and family gather. Just as the bathroom countertop isn't just where your hygiene and beauty products are stored. It is where you get ready for special occasions, have discussions with your significant other before bed, and unwind for the day.
As with any remodel, the materials you choose can affect the entire outcome of the room. There are many countertop materials to choose from, depending upon your taste, color & design choices.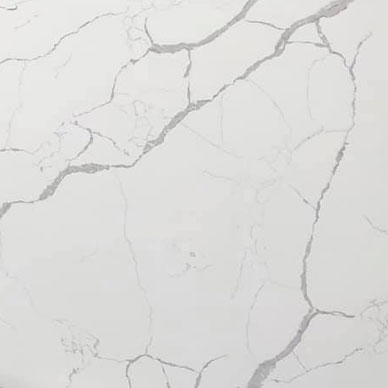 Marble: Marble has a timeless feel to it. It brings a certain elegance and its rich colors will add instant style to any space. Marble is also highly functional as it is dent, chip, and heat resistant. Marble also comes in a vast array of colors including white, pink, green, black, yellow and gray. Also, keep in mind that no two vein patterns or colors are alike, so you are sure to have an exclusive, one of a kind piece.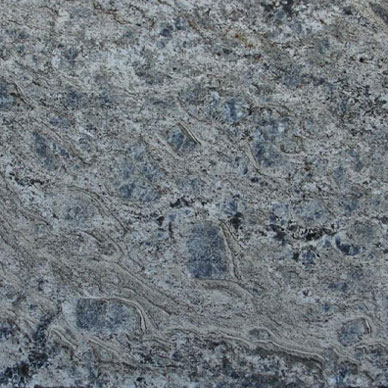 Granite: For kitchens with heavy traffic, granite may be the best option for you. Granite is almost as hard as diamonds and offers great scratch and heat resistance. Another great feature is that, when properly sealed, granite countertops are also stain resistant. Granite countertops are most commonly found in whites and grays, but can also be found in red, blue, green and black. Also, keep in mind that just as in marble, no two pieces of granite are alike. The patterns and swirls are unique to each piece, ensuring you a unique look for your space.
Quartz: If you are looking for an easy to maintain choice, quartz may be the right choice for your remodeled room. Quartz is non-porous and requires no sealing. Quartz also comes in a plethora of colors, as quartz is made by pouring ground quartz mixed with man-made resins into a mold. Quartz is also scratch and heat resistant, however, it may become damaged if exposed to temperatures over 400°F. Quartz is a great selection if you are looking for an unusual shape for your countertops.
Quartzite: While quartzite may have a similar name to Quartz, the two materials couldn't be more different. While Quartz is manmade, Quartzite is naturally occurring in nature and is beautiful, while still being durable. Quartzite also comes in a multitude of colors. You have the common colors, such as whites and grays, as well as more exotic colors, such as red, pink, orange, yellow, green and blue. Quartzite also often has a sparkle pattern to it, which is not found in other types of stone. Maintenance for quartzite is similar to the maintenance for granite, in that it will need to be sealed regularly to prevent stains. However, scratching is not usually a problem to be concerned about.
As with any material you choose for your home, be sure to do your research and choose what works best for you and your family's lifestyle and needs. Then, contact our team at All Stone to browse our showroom and get started on your renovation project. We look forward to helping you create your ideal kitchen, bathroom, or any other project that requires a beautiful countertop.