Calacatta Laza Kitchen Island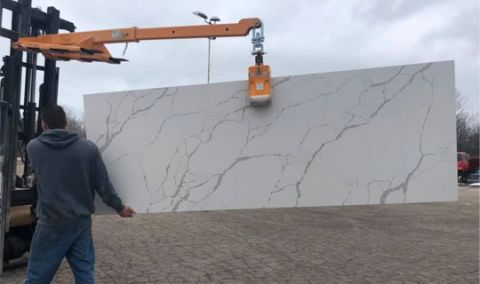 The ever popular Calacatta Laza made this beautiful 10-foot kitchen island! Calacatta Laza features a soft white background and soft brown veins that are neither too straight, too bold nor too thin, and are more reminiscent of natural marble.
This material is highly durable and easy to maintain producing a gorgeous accent piece for any kitchen! Calacatta Laza is a great option for islands, countertops, and kitchen backsplashes. Contact us today to get a quote!